Antalya
Antalya Kaleiçi (Alte Stadt)
You can take the historical Kaleiçi in Muratpaşa District, which is the frequent place of the vacationers coming to the city, for the first time in the list of places to visit in Antalya due to its rich content. The streets of the region, which open to the sea in general, are gaining a magnificent view thanks to the houses that have been sunk throughout the Ottoman period. You can give priority to the cultural areas such as Suna-İnan Kıraç Kaleiçi Museum, Hadrian's Gate and Yivli Minaret while you are walking through the historical area you can go to for some of the historical buildings that contain accommodation facilities.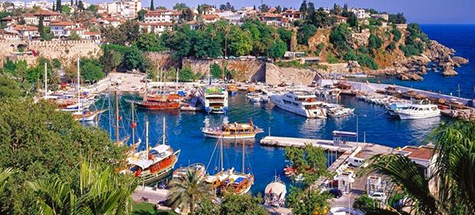 Yivli Minaret
It is one of the first Islamic works in Antalya. The minaret built by Sultan Alaeddin Keykubat in addition to the structure is one of the unique examples all over the world.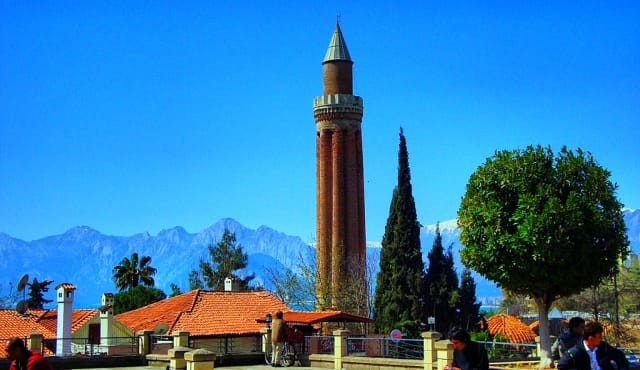 Hadrian's Gate
Roman Emperor Hadrian's BC Hadrian's Gate, which was built during a visit to the city in 130, is shown as the most important work reflecting the antique periods of Antalya. Although the sculptures on the door near the Kaleiçi were lost in time, they preserved the inscription in Latin. The marble columns in the Corinthian style, once part of the city walls surrounding the city, are striking with its engraving and relief techniques.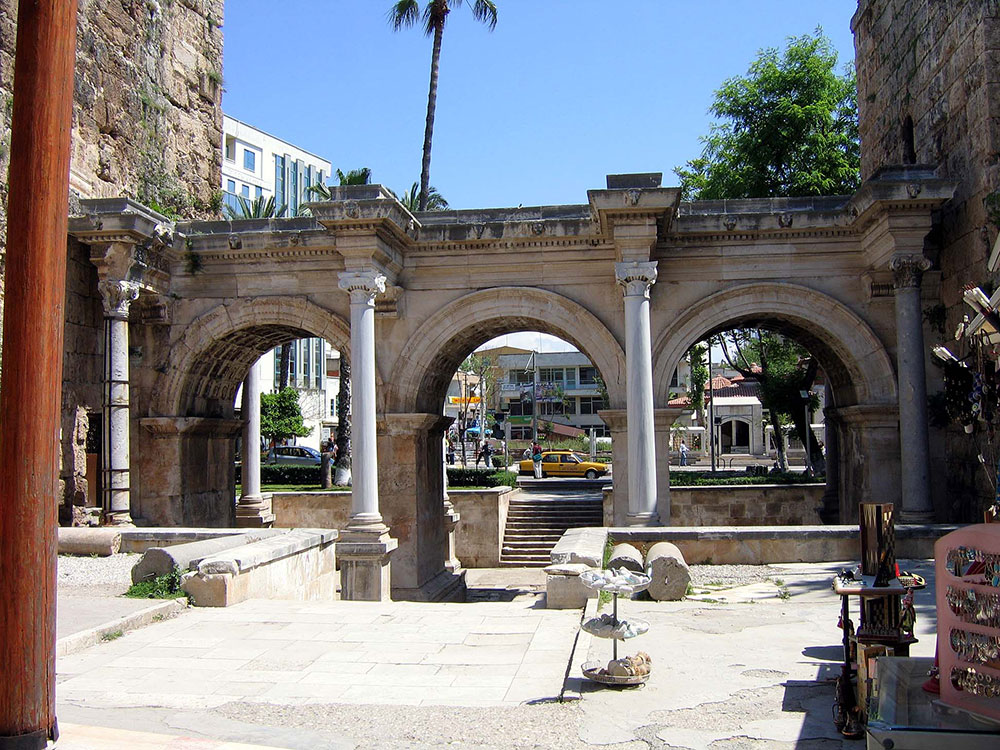 Duden Wasserfall
Duden Waterfall, 10 kilometers away from the city center, leaves at the place called Düdenbaşı and leaves for 2 branches. Especially called "Upper Düden" in these 2 kord, it is almost paradise thanks to its peaceful environment surrounded by rich vegetation. It is also referred to as the "Iskender Waterfall" because of the story that tells that the upper reaches of the waterfall where the restaurants, cafes and souvenir shops sell bottles of water drink their horses while passing through Alexander the Great. Lower Düden (Karpuzkaldıran), which forms the other line, is poured into the sea by creating a unique landscape from the vicinity of Lara.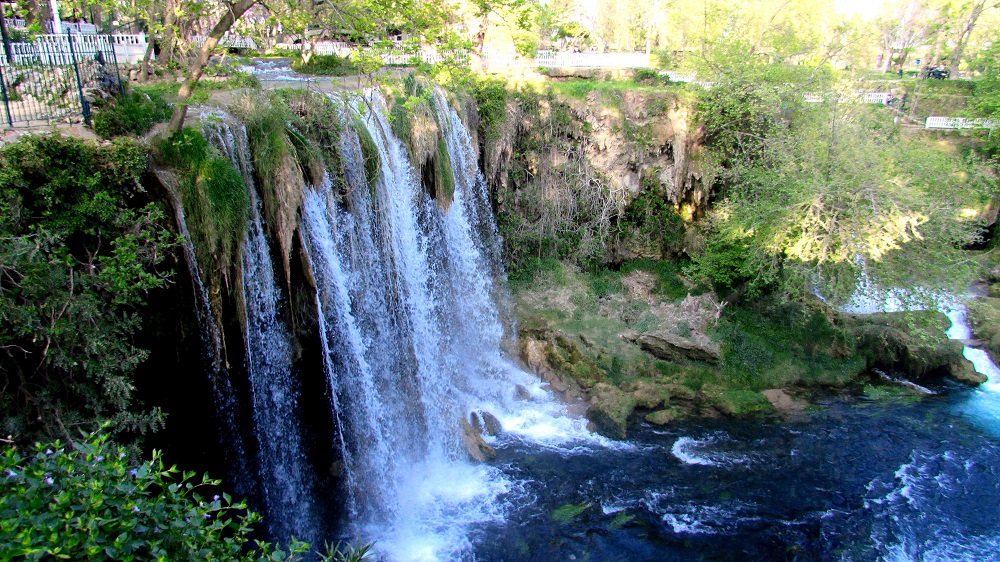 Antalya Archaeological Museum
The Antalya Archaeological Museum in Konyaalti was founded in 1922 under the leadership of Süleyman Fikri Erten to prevent foreign archeologists from looting historical monuments in the period when the city was occupied by Italians. The museum, which is one of the places where travelers who want to have information about the history of the city adds to their list of places to visit in Antalya. The cultural facility where the artifacts from antique settlements in the surrounding area can be examined includes the toys from antiquity in the children's section.